#us500 #snp500

The is back below 2900 after getting rejected at the 2930-2940 level. In my recent tweets I noted the importance of breaking above 2940 in order to resume an up trend. Otherwise the bounce from 2775 could be considered a pause inside a bigger downward corrective move.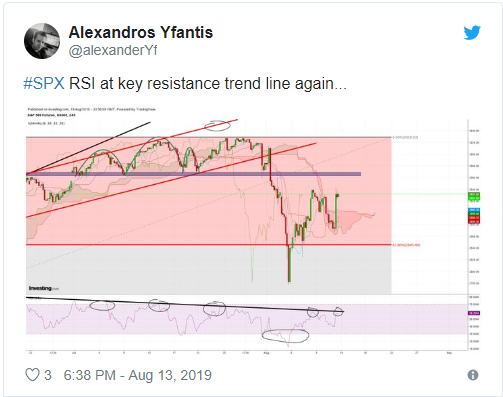 Yfantis Tweet
S&P 500 bulls need to break above 2940 and stay above that level, otherwise there's a good chance that we'll see a bearish pattern similar to the decline we experienced in May…so another leg down could come and selling pressure could push the index to 2800 or lower again.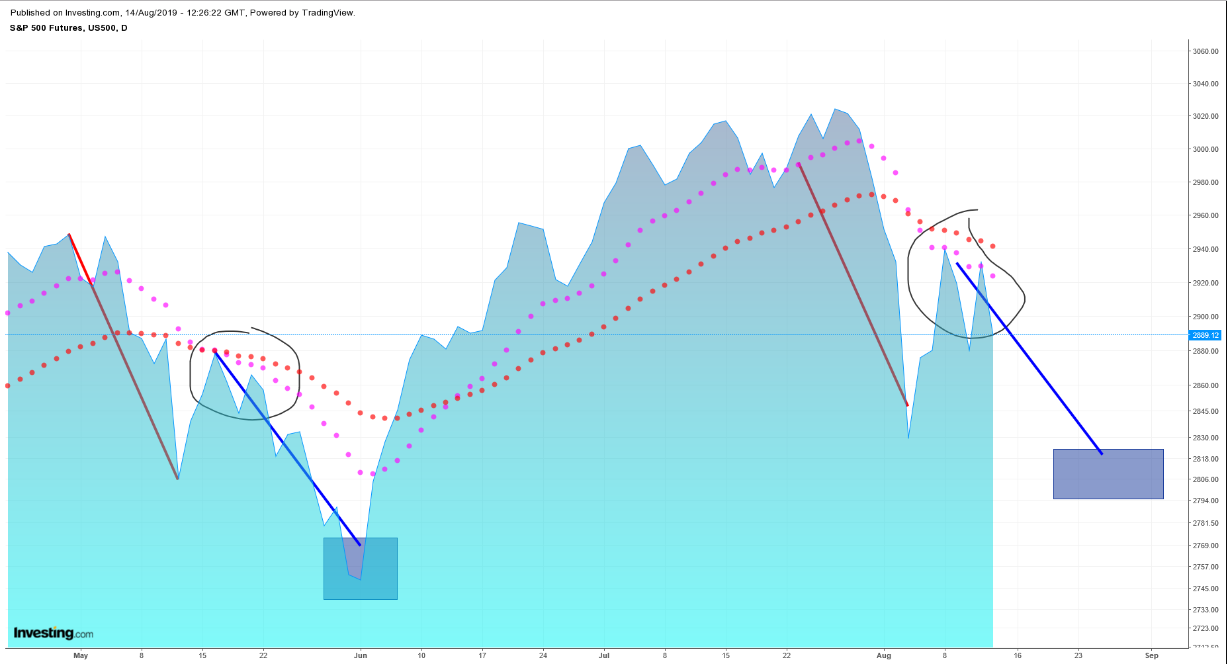 The RSI has a trend-line resistance that cannot break above it. Each time we reach that resistance and get rejected, a sell off follows in the index.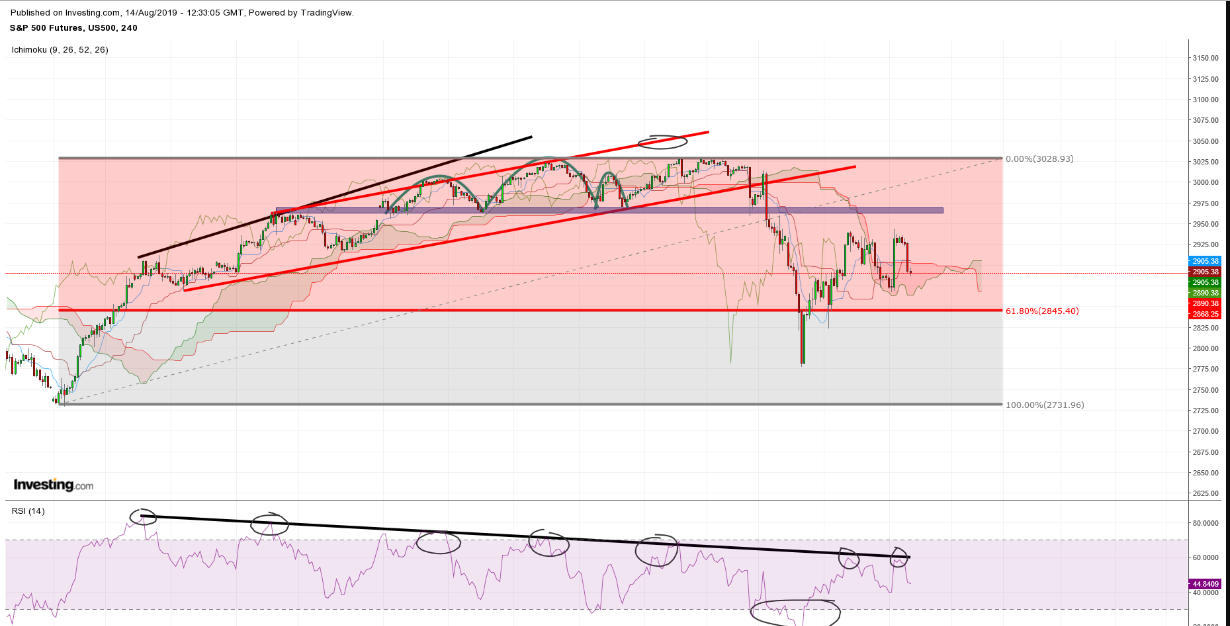 Be careful because overnight we had another rejection.
Conclusion
As long as we stay below 2940, the S&P 500 is vulnerable to another sell off to 2800 or lower. Break above 2940 and we could see 3000-3100.
Disclaimer: None of the information or opinions expressed in this blog constitutes a solicitation for the purchase or sale of any security or other instrument. Nothing in this article constitutes investment advice and any recommendations that may be contained herein have not been based upon a consideration of the investment objectives, financial situation or particular needs of any specific recipient. Any purchase or sale activity in any securities or other instrument should be based upon your own analysis and conclusions.